The Force Awakens Marketers' Nostalgia
As a football fan, I was delighted when the long awaited Star Wars: The Force Awakens trailer debuted during halftime of the game I was watching. This was a good hedge by Disney as Star Wars may be the only thing the rival Giants and Eagles fans have in common.
Marketing for the film has been ubiquitous. A gigantic Chewbacca directs you to the Target toy aisles where Lego, Hasbro and Mattel have the latest franchise products on display. Like the old-pro copywriter, Teddy, who told Don Draper, "the most important idea in advertising is … new." He went on to talk about a deeper bond with the product … nostalgia.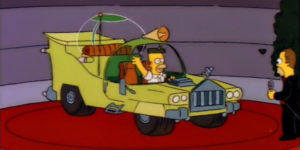 As customer experience is top of mind for everyone running a business today, with new ways to capture the voice of the customer and a galaxy of data to peruse, how do marketers draw the right conclusions? Remember Herb Simpson, who bet everything on a new car designed by his half-brother Homer? He went from zero-to-60 on the Road to Regret with a blaring horn.
Giving customers what they want requires us to figure it out first. What propelled Henry Ford, Steve Jobs and Walt Disney to look past the obvious? How do we stand beside our carousel and create that deeper bond with the customer, one that is delicate, but potent?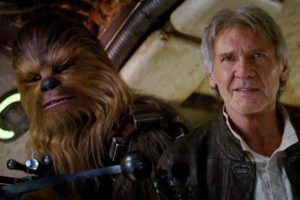 Across the sands of Tatooine, we hear a familiar song that conjures a young Luke Skywalker gazing longingly at the horizon and BLAM! We're drawn into an aerial battle of X-Wings and Tie Fighters the likes of which we may have imagined as kids with those toys in our hands before landing in the familiar cockpit of the Millennium Falcon with Han and Chewy ready to pop into light speed.
Disney and J.J. Abrams captured what eluded George Lucas. They evoked our nostalgia, that twinge in our heart far more powerful than memory alone.
For marketers, we need only listen to the end of the Star Wars trailer: The force is calling to you, just let it in.